Porn
0
by Elysa Dreams
in
2 men
,
Anal
,
Ass
,
Bitch
,
Black
,
Black lover
,
Fetish
,
Flashing
,
Flashing Blog
,
Interracial
,
Interracial sex
,
Lover
,
Naked
,
Nude
,
Porn
,
Sex
,
Sexy
,
Slut
,
Voyeur
Hello guys

Well this weekend was very eventful, yet again ..

Although I will tell you anything today but tomorrow, here's basically what I did!
Saturday: Meeting with a lover in a hotel and evening out to dinner and swinger club ..

Sunday: Fitness + Spa + Tanning + Albin …
Since last 16h Albin is with me and I am very happy ..

For those wondering, Albin is not my lover
just my servant and has been for a year and a half already!
Now I have to do any good because tonight I'm doing a special cam show we have titled:
Elysa dessert
Then tomorrow a great shooting pictures that will be dedicated to foot fetish, stockings, transparent ….

This is now, so I'm off to do my manicure, pedicure to be very pretty.
That last September and four days after fucking a black car on the Cap d'Agde, I had an appointment with him to spend the day and evening in his company.
As it was super nice and hot, we stayed three full hours at the pool and there we have beautiful pictures and he did a massage super sensual and sexual fingering me at the same time

Taking a lot of fun on my side I masturbated with my feet, it was really hot …

I was all wet and him very hard

As there were people and that we could not exaggerate too much, we had to stop and put us in the pool to calm our shagged, lol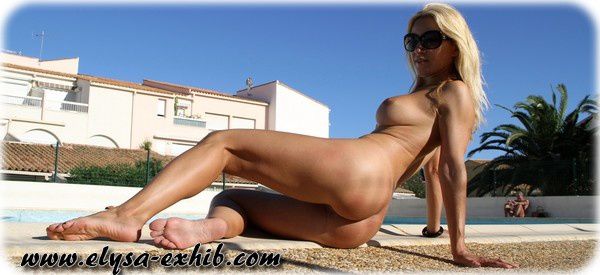 Later we went for a coffee, ate a pastry and my husband even bought me a beautiful transparent dress

In return, we took a shower and a few pictures on the balcony in front of some voyeurs who get an eyeful
, it led me to his bed for a good sex …

After an hour of very hot sex with me with anal sex , I take a new shower and put this transparent white dress that you see for a night out in a club !!!!!
I loved so much fucking with him…..
You can find in my members area all the pictures in HD !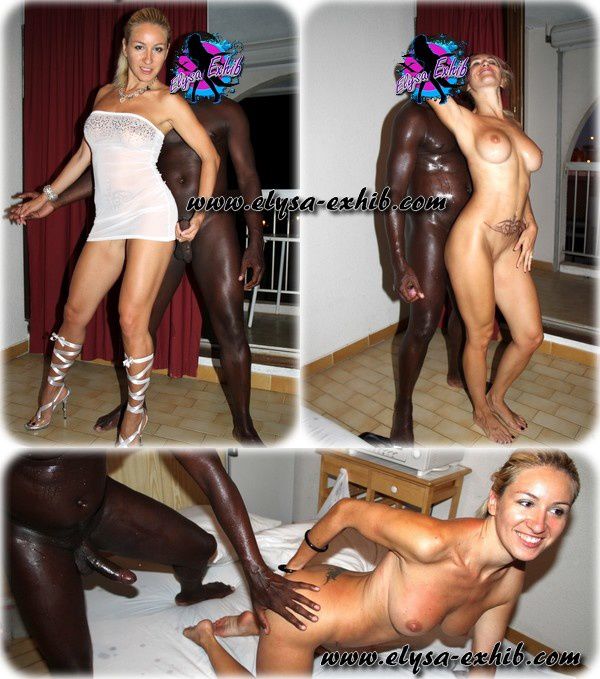 Have a good day and sorry for my english, kiss
♥ ♥ ♥ ♥ ♥ ♥