2 blondes
0
Hello my loves.
I hope you had a good weekend?
For my part I was in a birthday party, but nothing naughty, lol
I say this because I know some of you are waiting to see hot pictures

Yesterday it was a day bed and films, lol
Yes because it's been months since we had not done that …
I love watching a movie and stay in bed all the day

We saw six films, and made three times sex, lol
I love these days, I remember when we were following 24 hours, we swallowed the series in a weekend between sex and lunch break ….
That Friday afternoon I received a CD with the photos I made in the studio with a pro photographer in Lyon!
These are fetish pictures and I love them!
Here are two, but I would do a post when I post in my site because there are also many more hot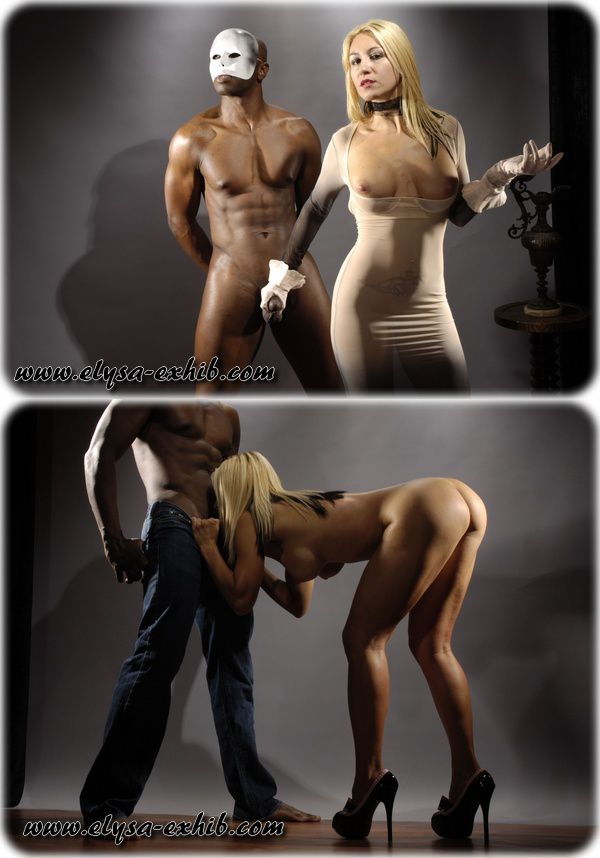 Then and although tonight is Halloween, I would not do anything this year!
Lots of little problems and so I just do not plan to do this …
But I wish you a Happy Halloween <3 <3
Then this morning Enrique has posted a new series of photos made ​​with my great friend Stafina on the cliffs of Cap d'Agde!
This part is not at all nudist and as soon as we started to pose the people there were happy to see us!
Yes, because two sexy girls dressed that way and then posing naked then do not run the streets!
Some people took pictures for us when we burst into posing …..
Have a nice day, huge kiss and enjoy Halloween
♥ ♥ ♥ ♥ ♥ ♥
And sorry for my english….