Flashing and sexy in public in the city
Hello my loves.
Again removed to Facebook!
Yes yes 6 hours after they removed me when I had posted just one picture, lol
I am very sad with them when I see that some Pornstars have over 4900 friends with links that go to porn sites etc …
And for the moment I am very happy with Google +
At least for now lol!
Yesterday I worked all day on different things including my blog in Portuguese, which was a bit left!
After lunch I was having a great desire for sex, I came to fuck my man in the kitchen..
I was very excited and very very wet….
There are days I have a little ashamed to have much but he told me he loves that :-)
I do not even tell you so when I'm fucking with a lover and I'm all wet, lol
Here's a little naughty picture taken after that he cum in my breasts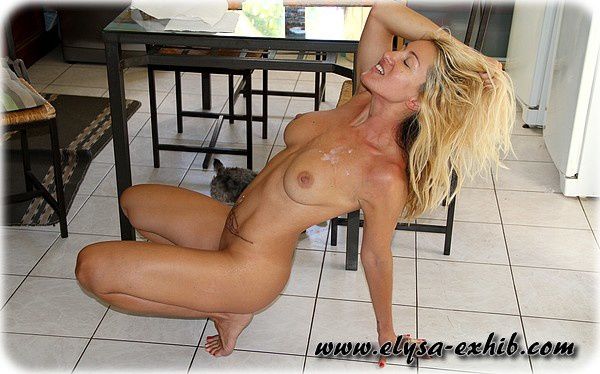 Then today I'll post a flashing and sexy video made ​​returning to a restaurant in Montpellier with my black lover!
I wore that day my pink dress and as I walked it more and more by revealing the beginning of my ass

Not wearing panties, I then show myself to the cars that passed us ….

In few minutes I go to sports so I wish you a nice day… Huge kisssss ♥ ♥ ♥ ♥ ♥ ♥
Elysa
Sorry again for my english
Flashing and sexy in public in the city ♥ ♥ ♥
Last flashing serie updated on my website ….

This entry was posted by Elysa Dreams on October 11, 2011 at 8:19 am, and is filed under Ass, Bitch, Black, Black lover, Flashing, Flashing Blog, Flashing in public, Flashing video, Lover, No panties, Nude, Pussy, Slut. Follow any responses to this post through RSS 2.0.You can leave a response or trackback from your own site.